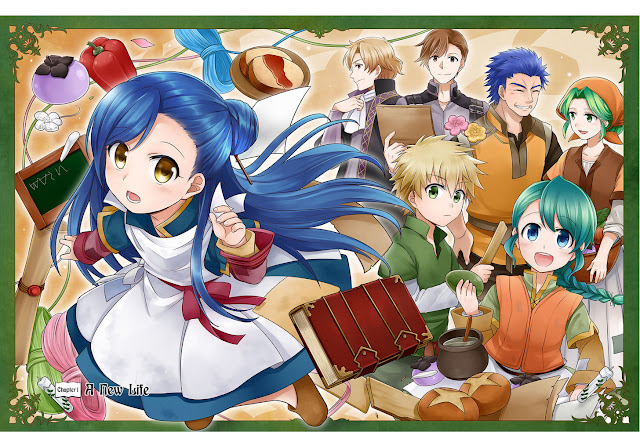 Honzuki no Gekokujou Season 1 + 2 + 3 Subtitle Indonesia
Donlod nonton streaming video, otakudesu, meownime, anitoki, meguminime, melody, oploverz, kusonime, neonime, maxnime, animeindo, samehadaku, streaming, otakupoi, awsubs, neonime, anoboy, nimegami, unduh, riie net, drivenime, anibatch, anikyojin, nekonime, kurogaze, vidio google drive, Muse Indonesia.iQIYI, Viu Muse Indonesia, Ani-One Asia, Netflix, Animenonton, Otaku desu, Mangaku, Anibatch,Vidio, Genflix, Amazon Prime Video.
Informasi Anime
Judul :

Honzuki no Gekokujou

Episodes :

1 s/d 14

Studio :

Ajia-Do

Source :

Light Novel

Durasi :

20 Menit

Genre :

Slice of Life, Fantasy

Score :

8.0
Synopsis Honzuki no Gekokujou
Honzuki no Gekokujou adalah seri Light novel fantasy Jepang yang ditulis oleh Miya Kazuki dan diilustrasikan oleh Yō Shiina. Ini adalah serial secara online antara September 2013 dan Maret 2017 di situs penerbitan novel buatan pengguna Shōsetsuka ni Narō. Itu kemudian diakuisisi oleh TO Books, yang telah menerbitkan tujuh belas volume sejak Januari 2015. Sebuah adaptasi manga dari bagian pertama dengan seni oleh Suzuka diserialkan secara online melalui situs web Niconico Seiga antara Oktober 2015 dan Juli 2018. Itu dikumpulkan dalam tujuh volume tankōbon oleh TO Books. Novel ringan dan manga diterbitkan dalam bahasa Inggris oleh J-Novel Club. Adaptasi serial televisi anime oleh Ajia-do Animation Works akan tayang perdana pada 2 Oktober 2019. Menceritakan Urano Motosu seorang mahasiswi pecinta buku yang baru saja mendapat sertifikat sebagai Pustakawan. Namun, dirinya yang seharusnya mulai menjalani profesi impiannya setelah lulus, justru meninggal tertimpa bukunya sendiri saat terjadi gempa bumi dahsyat. Berharap dapat bereinkarnasi agar dapat membaca lebih banyak buku lagi, ia bereinkarnasi ke dunia di mana tak banyak orang yang bisa membaca dan sangat sedikit buku, hanya kalangan bangsawan yang memilikinya. Dirinya yang bereinkarnasi menjadi anak perempuan dari seorang prajurit rendahan tak punya banyak pilihan untuk mendapatkan buku. Jika tak ada buku, maka ia buat sendiri, dan ia pun mulai menulis Buku.
Tampilkan Komentar